MOSCOW (Sputnik) — His comments come ahead of the July 8-9 NATO summit in Poland, to which Sweden along with Finland were invited as non-aligned states. In May and earlier in June, Finland and Sweden's foreign and defense ministers took part, for the first time ever, in NATO ministerial talks in Brussels.
"I do not see Russia as an enemy of Sweden and I strongly think we should discuss our differences of opinion with each other. As long as possible we should keep the dialogue going, not because we agree, but because we disagree in some important matters!" Stig Henriksson, lawmaker from Sweden's Left Party, said, mentioning as an example the diverging positions on Crimea and the conflict in Ukraine.
Asked whether invitations to such meetings signal the closer ties the Alliance is trying to establish with the two Nordic countries, Henriksson said: "Yes, the participation is that kind of a sign."
"But you should also bear in mind that the Swedish government has a very clear message that Sweden does not aim to be a member of NATO," the lawmaker reiterated Stockholm's official position.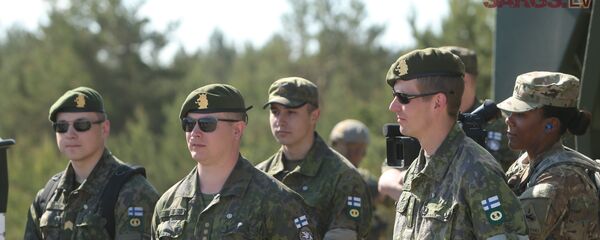 Last week, Finland hosted a two-day Foreign And Security (FAS) summit, which was attended by Finnish and Swedish political leaders and security officials. The general consensus reached there was that while the security picture in the greater Baltic region has become destabilized, Russia does not pose a direct security threat to either Finland or Sweden.
Since 2014, NATO has been building up its military presence in eastern European countries bordering Russia, using Moscow's alleged interference in Ukraine as a pretext for the move. Moscow has repeatedly denied the claims and warned the Alliance that its military buildup along Russia's borders is provocative and could threaten regional and global stability.