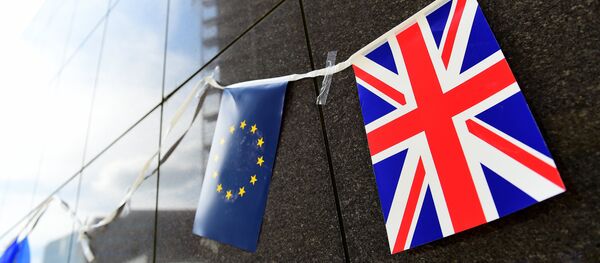 LONDON (Sputnik) — UK Chancellor of the Exchequer George Osborne has ruled himself out of participation in the Conservative Party leadership contest amid Prime Minister David Cameron's resignation announcement.
"It isn't in my nature to do things by half-measure, and I fought the referendum campaign with everything I've got… I believed in this cause and fought hard for it. So it is clear that while I completely accept the result, I am not the person to provide the unity my party needs at this time," Osborne said in column for the Times newspaper.
Earlier it was reported that UK Home Secretary Theresa May, former Mayor of London Boris Johnson and Chancellor of the Exchequer George Osborne had been pegged as likely candidates to head the Conservative Party.
On June 23, a nationwide referendum was held in the United Kingdom in which 51.9 percent of voters opted in favour of the country withdrawing from the European Union. After the official results were revealed, Prime Minister David Cameron, who headed the Remain campaign, said he would resign in October. The Remain supporters issued a petition calling for a second referendum on the issue.