Author of "Holy Sh*t: A Brief History of Swearing," Morh told Sputnik why she is fascinated by the reasons people curse and the origins of swearing.
"I've always been interested in the power these words have. Language can do many things-persuade, inform and amuse-but swearwords act more directly." 
​"When you swear at someone, they usually cannot help feeling angry and insulted," Morh explains. As for an answer to the question as to why people swear when they stub their toe? Morh says it simply makes you feel better.
"You really do, there are studies about how swearing relieves pain and I've always wanted to understand why certain words can do this, and not others," Morh told Sputnik.
'Strong Emotions Best Expressed When Swearing'
"We curse because these words do things for us that we need. They are directly connected to the emotional centers of our brains — bits of the limbic system, the amygdala —and so express emotions better than other words can. 
"We use them when we feel anger, but also joy and surprise — any kind of strong emotion is perhaps best expressed with a swear word."
However, many believe swear words shouldn't be uttered at all. During the Middle Ages, between 1000-1450 AD "religious oaths, including, 'by God's bones' or 'by the blood of Christ' were the most powerful and most shocking language," Morh told Sputnik.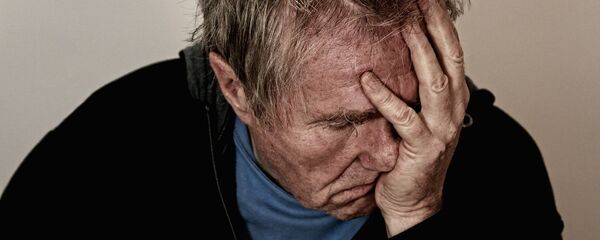 Fast forward to the Victorian era and it was sexual obscenities like the F-word and the C-word that "were at the height of their power," and equally as taboo, Mohr explains.
"Even very innocuous words like 'trousers' were often avoided as indecent," Mohr told Sputnik, which is not surprising given the Victorians appear to be quite a prude bunch.
"You could make an argument for the Victorian era as being the most sensitive to swearing."
As for today's cursing culture, Mohr believes "racial slurs are the worst words" in the US and Britain.
​"You can get fired from your job and, in the UK, a prison term — if they [swear words] are part of a racially aggravated harassment in certain situations," Mohr said, suggesting that cursing has always been more or less equally taboo, "but the words have changed."
Indeed, following the Brexit vote in the UK, verbal racial abuse has increased by 90 percent, according to Far Right Watch, ranging from "verbal to physical abuse." 
Human Rights Watch has called on the authorities in Britain to "take strong action to curb xenophobic attacks and abuse in the United Kingdom in the wake of the referendum."
​​Looking into a swear jar shaped like a crystal ball, Mohr predicts that future trends in swearing will involve taboos surrounding death and dying.
"As we expect to live longer and longer and we see death not as natural but almost like an insult, something we can avoid, but that would be very far in the future," Mohr adds.
As for the origins of the F-word, the answer is in a name — John le Fucker, alive in 1278, Mohr told Sputnik.