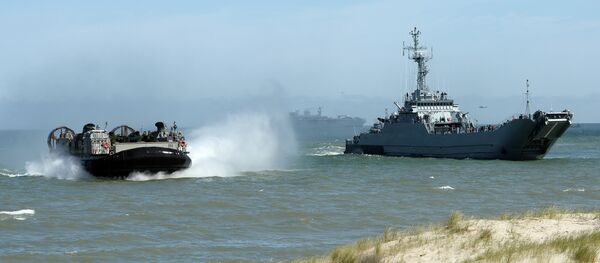 The USS Mount Whitney, the flagship of the US Sixth Fleet, has anchored outside Skeppsholmen in Stockholm after participating in the giant naval NATO exercise BALTOPS 2016. During the US-led exercise, the 17 nations, including Sweden, practiced coordinated military maneuvering. The multinational forces included 45 warships, 60 aircraft and helicopters as well as 6,000 troops. Sweden contributed with marines, six Gripen aircraft, a submarine and a corvette. It also provided the maneuvers with a jumping-off ground in Stockholm archipelago.
Commander Carlos Sardiello ensured Swedish Radio that it was purely a courtesy call, and praised the Swedish contribution to the exercise as "very professional."
"We are here for a few days to visit your beautiful capital in this beautiful weather," Sardiello sai,d pointing at Stockholm's Old Town, visible in the background.

​Despite Sardiello's assurances that the goal of the exercise was to guarantee the Baltic region's peace and stability, Sweden's relationship with NATO remains a politically sensitive topic.
About a month ago, the Swedish parliament adopted the so-called Host Country Agreement, which makes it easier for neutral Sweden to give and receive NATO support in the event of a crisis in Sweden or in its immediate vicinity. In Sweden, the agreement stirred major controversy, as many view it as yet another step closer to NATO. The green light to NATO support was particularly criticized by the Left Party and the Sweden Democrats.
"I think it [the timing] is deeply unfortunate. We contribute actively to spiraling maneuvers and an arms race in our neighborhood. We know from experience that it spurs corresponding signals from the other party. Therefore, the risk of incidents and accidents is increasing all the time," the Left Party's defense spokesman Stig Henriksson told Swedish Radio earlier.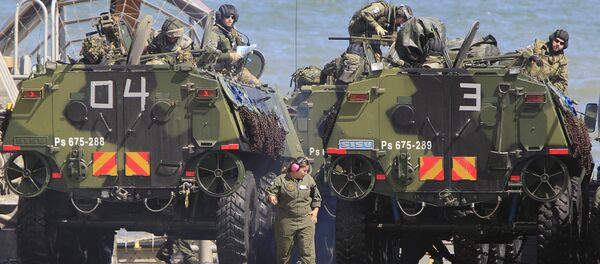 The Baltic Sea is seen as a region in which Russia historically has had far greater interests than the United States. Therefore, many believe the goal of the three large-scale exercises (BALTOPS, Anakonda and Saber Strike), held simultaneously in different parts of the Baltic region was conducted to spite Russia.
"As a captain, I have no problem at all with our presence in the Baltic Sea. We were asked to come, so we did. Any other questions I must refer to the PR department of the US Sixth Fleet. But they [the Russians] behaved professionally and completely in accordance with our agreement during the exercise, so it was no problem," Carlos Sardiello told Swedish Radio.
The USS Mount Whitney is a Blue Ridge class command ship of the US Navy and the flagship of the Sixth Fleet. She is also the command and control ship for the Commander Joint Command Lisbon and the Commander Striking Force NATO. The ship is 190 meters long and is considered to be one of the most advanced warships, despite being 45 years old. The Sixth Fleet is responsible for Europe and Africa; its home port is Gaeta, Italy.