MOSCOW (Sputnik) — Italian Prime Minister Matteo Renzi ruled out Tuesday that Britain would have an opportunity to remain part of the EU single market and at the same time abstain from negotiations on free movement.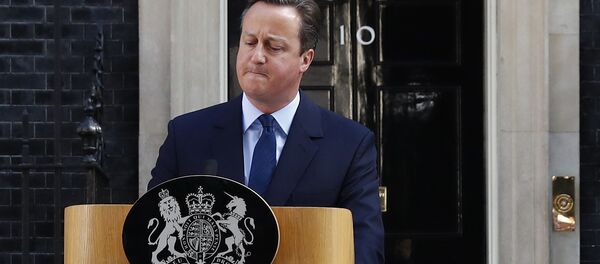 On Thursday, the United Kingdom held a referendum to determine whether or not the country should leave the European Union, with over 50 percent of the UK public voting in support of Brexit.
"It's impossible to belong to community only with the good things, and not with the bad things. In every family, if you belong to family, you must accept the good things and the bad things. It is impossible to speak only about single market and don't accept the politics about migration. It's impossible to be very communitarian about the economy and not about values. This is the problem, in my view, about this campaign," Renzi told CNN.
Immediately after the Brexit vote, UK Prime Minister David Cameron announced he would resign. His successor, who will reportedly be the one to invoke Article 50 of the Lisbon Treaty, a legal framework for leaving the European Union, is expected to be appointed by October.