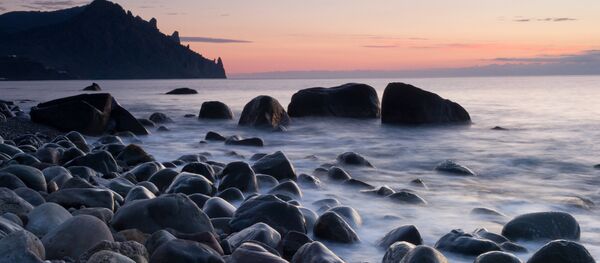 A recent poll showed that the public has positively reacted to Erdogan's attempts to normalize relations with Israel and Russia.
According to Uslu, normalization of political relations with Israel has not particularly affected the mood of Turkish voters. However, the situation with the Russian-Turkish relations is developing quite differently.
"75% of Turks believe that the crisis in relations with Russia is a serious blow to the country's economy," the expert stated. "Normalization of Turkish-Russian relations will have a positive impact on the mood of voters," the expert stated.
The relations between Turkey and Russia are currently undergoing a process of normalization after a long crisis over the incident with the Russian Su-24 combat jet, which was shot down by Turkey near the Turkish border in Syria on November 24, 2015.
Recently Turkish President Recer Tayyip Erdogan sent a letter to Moscow apologizing for the downed plane and promising to take any steps to "relieve the pain and severity of damage" caused to the family of the pilot killed during the incident.
"A survey carried out immediately after the incident with the Russian aircraft showed that 60% of the Turkish population supported the actions of the Turkish government. This also affected the AKP popularity among the Turkish public. Later, however, when we asked, "does the crisis in relations with Russia affect the country's economy" 75% of respondents answered "yes". Thus, measures aimed at compensating for the damage and improving the situation will give the ruling party a significant advantage," Uslu explained.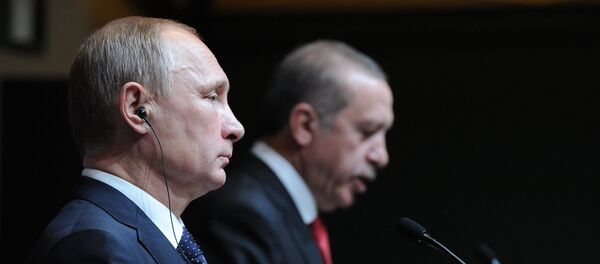 According to the expert, even if the number of the ruling party's supporters doesn't rise sharply, at least the economic tensions in the country will fall for sure. On the contrary, if the crisis in relations with Russia continues, the tourism sector could collapse and a huge number of people will lose their jobs.
"If the ongoing process of normalization of Turkish-Russian relations continues, it will cause relief and satisfaction across Turkey — including major enterprises, and consumer industry, and tourism sector," the expert claimed
On Monday, Turkish President Recep Tayyip Erdogan sent a letter to Russian President Vladimir Putin to express regret and send condolences for the November 2015 downing of a Russian Su-24 bomber in Syria by Turkey. On Wednesday, the two leaders had a phone conversation for the first time in more than seven months. Following the talks with Erdogan, Putin ordered the government to prepare to lift administrative restrictions against Turkey in tourism field.