MOSCOW (Sputnik) — According to the Xinhua News Agency, Xi urged South Korea to "cautiously and appropriately" respond to US efforts to deploy the THAAD system in the country and to respect China's legitimate concern over its security.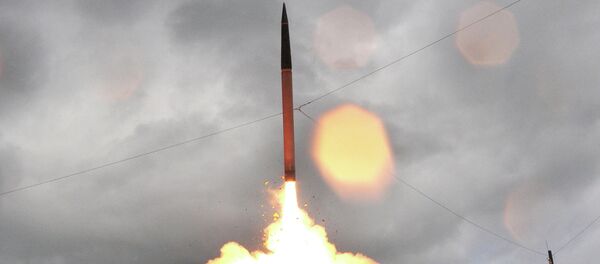 Xi made the comments when he met with South Korean Prime Minister Hwang Kyo-ahn in Beijing, the agency said.
Washington consultations with Seoul on the deployment of the THAAD system in the country began on March 4.
In April, Chinese Foreign Minister Wang Yi said after a meeting with his Russian counterpart Sergei Lavrov that both states are concerned that the THAAD system's deployment could go beyond defense necessities and damage the strategic security of China and Russia.
THAAD is a US missile defense system capable of shooting down short-, medium- and intermediate-range ballistic missiles. In July 2015, North Korea said it might boost its nuclear deterrent should the United States deploy a mobile missile defense system in South Korea.