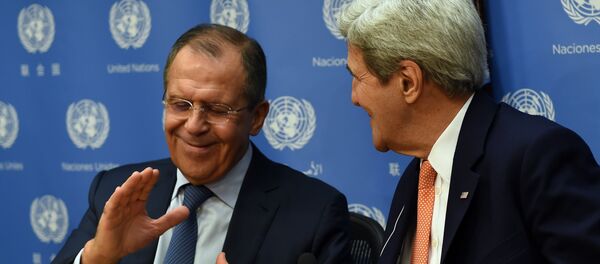 WASHINGTON (Sputnik) — Daesh foreign terrorism efforts continue to have a lot of momentum outside Iraq and Syria, Central Intelligence Agency (CIA) Director John Brennan said in a speech on Wednesday.
"I am still very concerned that the ISIL [Daesh]-generated engine of foreign terrorism outside of Syria and Iraq, still has a lot of momentum that we cannot rest at all," Brennan stated at the Council on Foreign Relations. "We have to increase our efforts."
Daesh is a designated terrorist organization outlawed in the United States, Russia and numerous other countries. It overran large parts of Syria and Iraq in 2014.