GENEVA (Sputnik) — Quito will be ready to reconsider diplomatic relations with Brasilia if the Brazilian lawmakers vote to impeach President Dilma Rousseff, Ecuador's Foreign Minister Guillaume Long said Wednesday.
"We will reassess the situation if Rousseff impeachment is announced," Long said.
Long reminded that as soon as Brazil began legal proceedings against Rousseff, Ecuador recalled its ambassador for consultations. At present, Ecuador has no ambassador in Brazil, although the diplomatic relations are maintained.
The minister noted that Rousseff remains a legitimate constitutional president of Brazil, since the impeachment against her has not yet been officially declared.
"Dilma Rousseff has not been accused of corruption — many of the allegations against her relate to the administrative violations. I am not aware of examples when an impeachment is initiated for administrative violations. And that worries us," Long said.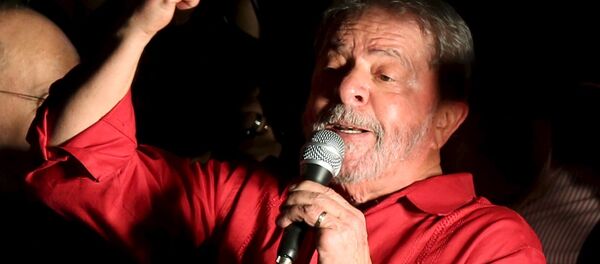 In May, the upper house of the Brazilian parliament voted 55-22 to start impeachment proceedings against Rousseff after she was accused of concealing the country's budget deficit ahead of the 2014 re-election. Rousseff regards the impeachment proceedings as a coup attempt.
Rousseff has been suspended from office for 180 days, pending trial. Vice President Michel Temer is assuming presidency during that period.