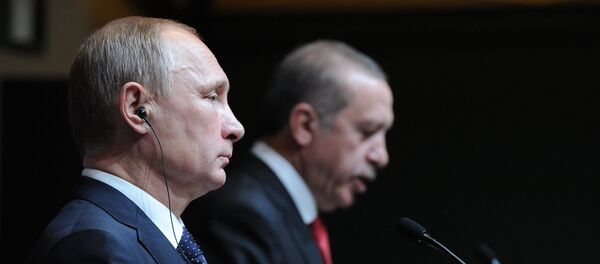 On Monday, the Kremlin announced that Erdogan had sent a letter regarding the incident with the Russian plane, in which he apologized for the incident and pledged to take any steps to "relieve the pain and severity of damage" caused to the family of the killed pilot.
According to German newspaper Bild, Erdogan's decision to apologize for the incident with the Russian aircraft arose from Ankara's growing isolation in the international arena.
"Ankara's relations with Europe in the context of the refugee deal are going through hard times," the newspaper wrote.
According to German magazine Spiegel Online, Erdogan's move is "a great success" for Russia.
"The Kremlin scored more than just the required apology. Moscow's positions in the Middle East have now strengthened. Ankara will be forced to recognize Russia's presence in Syria," the the magazine wrote, recalling that only a few months ago Erdogan labeled Russia's involvement in Syria as an "occupation" and demanded the resignation of Syrian President Bashar Assad.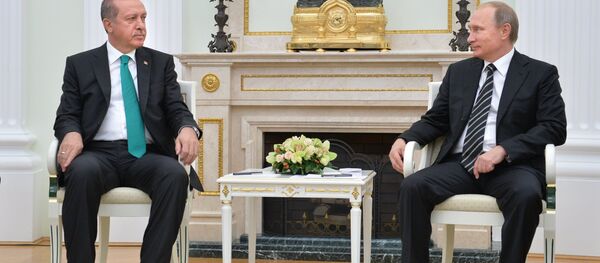 In response to the downed aircraft Su-24, Moscow banned all charter flights to Turkey. In addition, it introduced an embargo on Turkish food which can now be withdrawn.
"What Turkey can expect now it the growing number of Russian tourists to its resorts," German newspaper Das Bild wrote.
The sanctions imposed by Moscow against Turkish products have more severely affected the country's economy than Ankara wanted to admit. The restrictive measures concerned not only food exports, but also tourism, a massive sector in which Russia has always played a main role.
"The Kremlin brought the proud, stubborn Erdogan to his knees," Spiegel noted.
Before the relations between the two countries deteriorated, about four million Russians spent their holidays in Turkey every year. In 2016 the number of trip bookings to the country decreased by 92 percent.
The decreasing inflow of Russian tourists has had serious consequences for the Turkish economy and also because visitors from other countries preferred to stay away from Turkey. The number of German tourists fell by 31.5 percent in the first half of 2016, in particular due to domestic instability and an increasing number of terrorist attacks in the country.