ANKARA (Sputnik) — On Tuesday evening, three suicide blasts rocked the international terminal of Istanbul's Ataturk international airport, leaving at least 41 dead and 239 injured.
"Two of the terrorist act perpetrators were of foreign nationality, the third one had the citizenship of Turkey," the source said.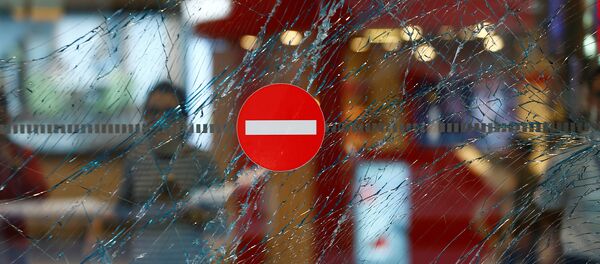 Earlier in the day, reports emerged, claiming that the terrorist attack was allegedly carried out by the foreign nationals.
Turkish Prime Minister Binali Yildirim said that three suicide bombers participated in the attack. Initial indications suggest that Daesh is responsible for the terrorist attack, though the investigation is still underway, Yildirim said at a press conference Wednesday.
Following the blasts, the Istanbul airport was totally evacuated and closed. Hundreds of flights were canceled. However, Yildirim, who attended the scene of events, said later that the airport had resumed its air traffic in a normal mode. Russia's flagship airline Aeroflot canceled flights to and from Istanbul's Ataturk international airport on Wednesday.