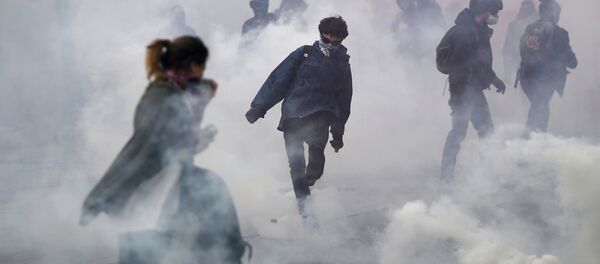 MOSCOW (Sputnik) — The poll, conducted by TNS Sofres for Friday's Figaro Magazine, shows that confidence in the Socialist president has been shrinking steadily since he first scored the record 55 percent after the 2012 election.
This has been despite his regular attempts to draw attention to modest economic growth and a low profile he has kept in the national row over the labor reforms bill.
Hollande saw his poll rating last soar to a three-year high of 35 percent in January 2015, in the wake of a deadly Islamist attack on the satirical magazine Charlie Hebdo.