MOSCOW (Sputnik) – Moscow's district military court will hear the murder case of Russian politician Boris Nemtsov, Russian Prosecutor General's Office spokesman Alexander Kurennoy said Wednesday.
"The criminal case was sent to the Moscow district military court for consideration of its merits," Kurennoy said.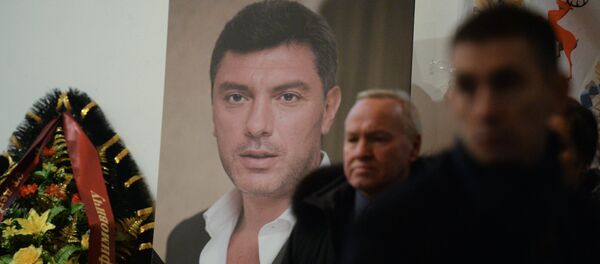 On February 27, 2015, Nemtsov, who occupied a number of senior positions in the Russian government in the 1990s, and was an active opposition figure in the 2000s, was
shot dead
in downtown Moscow.
Five persons were detained on suspicion of involvement in the murder — Hamzat Bakhayev, Tamerlan Eskerkhanov, Shadid and Anzor Gubashev and Zaur Dadayev. The alleged mastermind of the murder, Ruslan Mukhudinov, has been arrested in absentia.