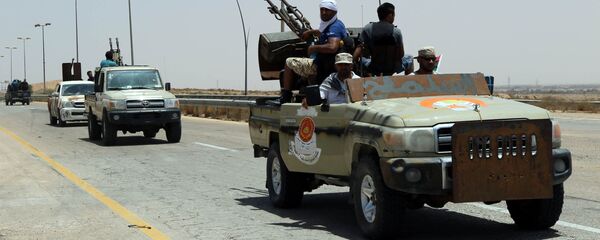 MOSCOW (Sputnik) — The security situation in Libya prevents Russian companies from resuming their work in that country, Russia's Ambassador to Libya Ivan Molotkov told Sputnik.
"Unfortunately, the security situation does not allow our economic operators to resume their work. Businessmen are so far traveling to Tunisia and other nearby countries, carrying out contacts with Libyan counterparts, but it is too early to say that business has resumed," Molotkov said.
he also said that Russia's diplomatic mission was unlikely to return to Libya in the upcoming months.
"As for the upcoming months, that s unlikely, though, of course, we are considering this option just like other embassies. The security factor is very important here," Molotkov said.
Libya has been in a state of turmoil since its longtime leader Muammar Gaddafi was deposed and killed in 2011. Daesh, which is outlawed in many countries including Russia, seized a pocket of Libyan territory centered in Gaddafi's hometown of Sirte in November 2014.