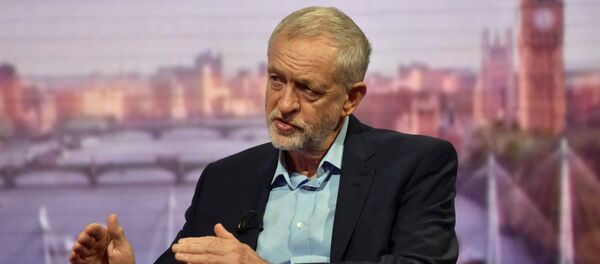 MOSCOW (Sputnik) — In a referendum last week, the UK nation
backed leaving the European Union
. Following the referendum, over 40 Labour Shadow Cabinet members submitted their resignations, expressing doubt that Corbyn would deliver victory over the ruling Conservative Party.
"We are absolutely astonished that you have chosen this moment to put factional party politics over getting the best outcome for the people of Scotland… We are horrified by your disloyalty, do not support your decision, and wish you to make clear that you have acted without the support of us as Scottish Labour members," the letter read as quoted by the Guardian newspaper.
Corbyn, a campaigner for the so-called Remain vote in the Brexit referendum, lost a no confidence vote, after an 80-percent party majority voted against him on Tuesday. Scottish Labour leader Kezia Dugdale said, following the vote, that Corbyn should consider stepping down, however, the Labour leader has so far refused to resign.