WASHINGTON (Sputnik) — A terrorist attack at the Ataturk Airport on Tuesday left at least 41 people dead, and injured more than 240, according to official reports.
"Attacks such as the one in Istanbul will become more common as the group shifts its targets to match its capabilities," the report stated. "Unable to seize territory, the group will attack soft and symbolic targets. Turkey's proximity to Syria ensures that it will be a prime target for the foreseeable future."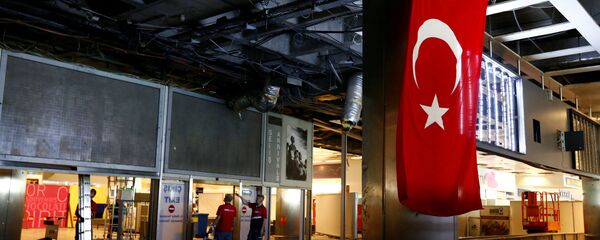 Although no group has yet claimed responsibility for the attack, all signs pointed to Daesh, which marked the two-year anniversary of its declaration of an Islamic caliphate.
Similarity to the recent attacks at the main airport in Brussels, Belgium, as well as Daesh's call for stepped up strikes in the month of Ramadan also suggested the group was responsible for the Istanbul killings, the report noted.
Enhanced security at the airport and other vulnerable sites has created long lines that have now become prime targets for terrorists as with Tuesday's strike, which took place near an entrance to one of the world's busiest airports, the report explained.