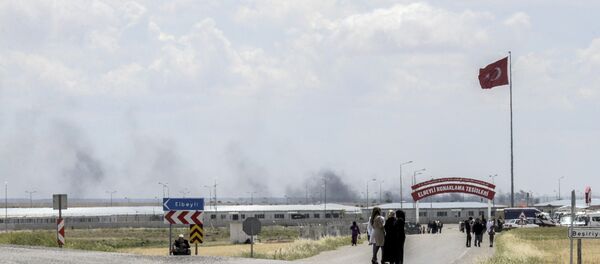 ANKARA (Sputnik) – On Wednesday, Russian President Vladimir Putin and Turkish President Recep Tayyip Erdogan held a phone
conversation
for the first time in more than seven months. The leaders
agreed
to restore cooperattion, inluding in the spheres of trade, tourism and the fight against terrorism.
"Even when we had different points of view in solving the Syrian issue, we did not interrupt dialogue and made efforts to bring closer our positions. We will act similarly in the future. Iran and Russia should play an important role and participate in the process for lasting peace in Syria," Cavusoglu said on Turkey's NTV broadcaster.
He forecast the upcoming meeting with Russian Foreign Minister Sergei Lavrov on Friday would be held in a "sincere atmosphere."
"All our disagreements with Russia will be resolved through dialogue, and it will start tomorrow," the Turkish diplomat said.