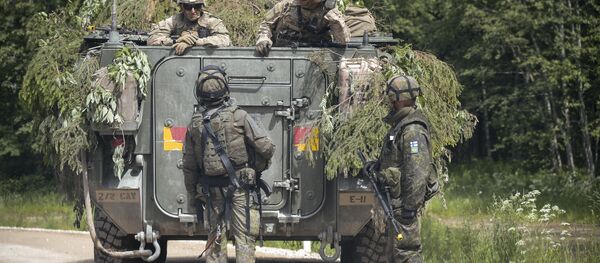 WASHINGTON (Sputnik) — Canada will establish a rotational NATO battlegroup to enhance NATO's defense posture in Eastern and Central Europe, Canadian Defense Minister Harjit Sajjan said in a statement on Thursday.
"As a responsible partner in the world, Canada stands side by side with its NATO Allies working to deter aggression and assure peace and stability in Europe," Sajjan stated.
Canada's Department of National Defense said the details of the new contribution will be unveiled during the NATO summit in Warsaw, Poland on July 8-9.
Ottawa has become the fourth Framework Nation to commit to the deployment, along with the United States, the United Kingdom and Germany.
Earlier on Thursday, the Canadian media reported that Ottawa will send hundreds of military members to Latvia to serve in the new NATO high-readiness brigade.