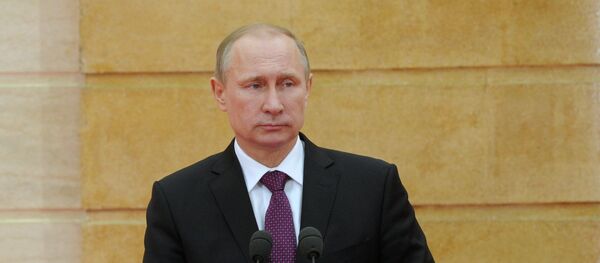 MOSCOW (Sputnik) — Earlier, Putin
called on
former Soviet republics to prevent the distortion of common history in a congratulatory message on the Victory Day.
"We must vigorously resist the information monopoly of the Western media, including through supporting Russian media working abroad," Putin told Russian diplomats.
"Of course, lies about Russia and falsifications of history cannot be tolerated," he added.