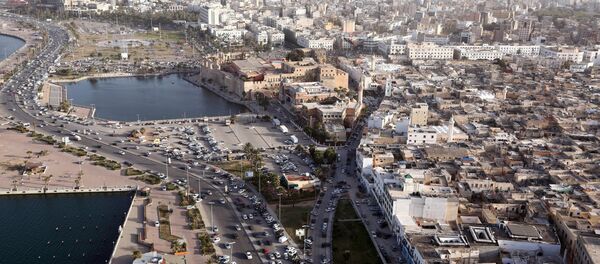 TRIPOLI (Sputnik) — The Libyan authorities earlier said they had intercepted Beliz-flagged Temeteron oil tanker loaded with 5,227 metric tons of illicit diesel fuel some 11 miles off Abu Kamash district.
The law enforcement representative added the tanker belongs to a Greek company and the cargo was intended for a Maltese firm.
He announced the launch of the investigations against the crew, allegedly consisting of Russian captain Vladimir Tektashev, a representative of a Greek company and seven Ukrainian citizens.
It has been reported earlier that five Russians, as well as several Ukrainian and Greek nationals were on board of the detained tanker.
Earlier in the day, the Russian Foreign Ministry said that the country's diplomats were attempting to promptly clarify the detention of the tanker.