MOSCOW (Sputnik) — Russia is not restricted in deploying Iskander short-range ballistic missile systems in its exclave region of Kaliningrad, but will have to assess the situation to ensure the country's national security, Russia's envoy to NATO said Thursday.
"We do not have any restrictions on the systems deployment. In any case, we will have to carefully assess the military situation and define a set of the most appropriate measures that will firmly ensure our security and defense capabilities," Alexander Grushko told reporters.
Earlier, NATO Secretary General Jens Stoltenberg expressed concern over the deployment of Iskander-M missile complexes in Kaliningrad.
According to Major General Mikhail Matvievsky, chief of Strategic Missile Forces and the Artillery of the Russian Ground Forces, a missile brigade redeployed to the Kaliningrad region would be equipped with Iskander-M complexes before 2018.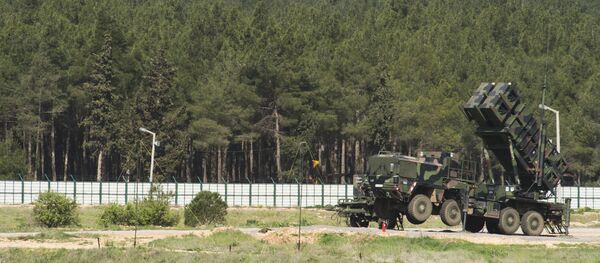 The Iskander-M (also referred to as NATO's reporting name SS-26 Stone) is characterized by high mobility and maneuverability, as it takes just 20 minutes to place the system in operational readiness.
The system is capable of hitting targets at a distance of up to 500 kilometers, with a precision of around 30 centimeters. It can hit adversary troops or underground command centers, depending on the warheads placed on the rockets.
The system can also fire high-precision R-500 cruise missiles.