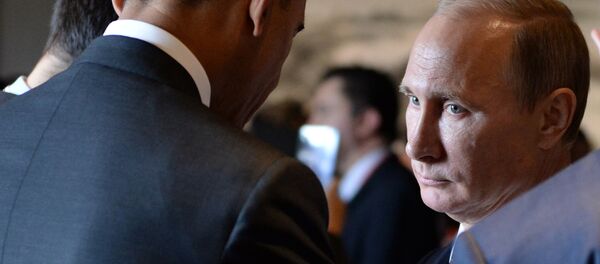 MOSCOW (Sputnik) — He added that "intensive phone contacts are ongoing."
"Any options are possible, because the very participation of the leaders in a high-level event is a reminder that such talks could take place. Everything depends on the content, on the agenda which will be formed in the international community," Ryabkov said, adding that there were no specific plans at this point.
However, Kremlin spokesman Dmitry Peskov said that no specific agreements have been reached yet on a possible bilateral meeting between Putin and Obama at the G20 summit.
"There are no such agreements yet," Peskov told RIA Novosti.