MOSCOW (Sputnik) — Earlier in June, a Russian space industry source said that the launch of the Soyuz MS-01 flight will likely be delayed until July 8 for technical reasons. The flight was previously scheduled for June 24.
"The SZI-M system drive will be a small device hidden under the spacecraft captain's seat. It will gather, record and save information supplied by sensors with a speed of 256 KB/s. The system has been developed and produced by the Scientific Production Association of Measuring Equipment (NPO IT, part of the Russian Space Systems integrated company)," the company said in a statement.
The system may be used multiple times and will comprise two information collection blocks, as well as one retrievable drive in ultra-heat resistant casing, the statement added, noting that all data gathered by collection blocks from the spacecraft's sensors will be recorded on the retrievable drive.
The SZI-M system, which is capable of up to 100,000 overwrite cycles and up to 10 space missions, will be handed back to NPO IT for processing once the Soyuz MS spacecraft returns to Earth.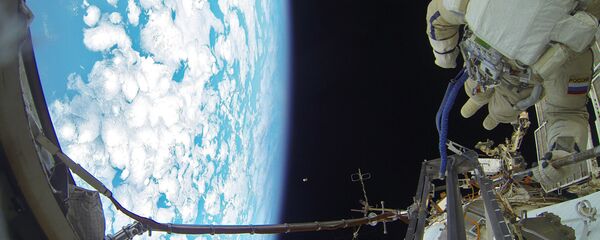 In March, Russia carried out its last ISS expedition launch using the Soyuz TMA-20M vehicle, which is the final model in the Soyuz TMA-M series of space vehicles. Future launches are set to be carried out on the Soyuz MS series.
The Soyuz MS-01 flight will carry Russia's Anatoli Ivanishin, Japanese astronaut Takuya Onishi and US astronaut Kathleen Rubins to the ISS.
The following ISS mission, Expedition 49, has been scheduled for September 23. Russia's Soyuz MS-02 spaceflight will take two Russian cosmonauts and one US astronaut to replace the current crew.