WASHINGTON (Sputnik) — The convoy, a joint effort by UN relief agencies, the Syrian Red Crescent and the International Red Cross, delivered the first batch of supplies to the two areas for the first time since November 2012, Egeland noted.
"A milestone in that regard was reached in Syria last night because areas number 17 and 18 out of the 18 besieged areas on the UN list was reached," Egeland said.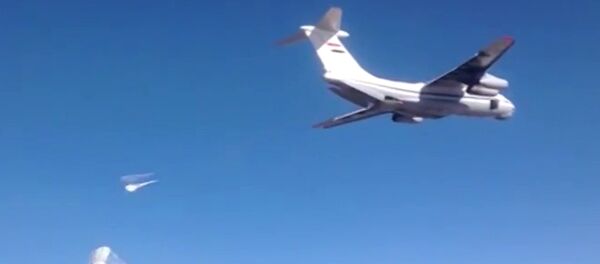 "On its way out there was a sniper attack at the convoy," Egeland explained. "One of the drivers from the Syrian Red crescent was shot through the chest he is now thankfully under good care in a hospital in Damascus."
Egeland pointed out the incident was a "very close call," which further shows "how risky this work is because there is no cessation of hostilities in too many places now in Syria."
With last night's delivery, all 18 areas targeted by United Nations for relief supplies have been supplied at least once, Egeland revealed.
Nevertheless, he said that only 60 percent of civilians trapped by Syria's five-year-old civil war have received some form of humanitarian aid.