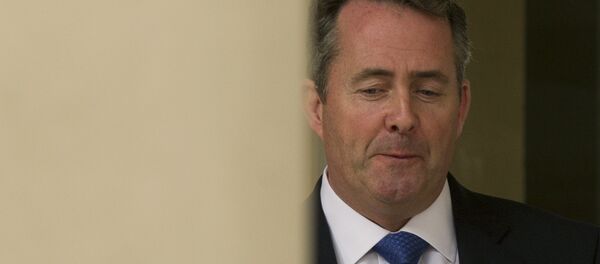 MOSCOW (Sputnik) – UK Home Secretary Theresa May will launch Thursday her campaign to head the Conservative Party and become new British prime minister, local media reported.
"Today I will launch my campaign to become the leader of the Conservative Party and prime minister of the United Kingdom," she wrote in a letter to The Times.
May said that the country needs strong leadership to pass through the period of economic and political uncertainty and to negotiate "the best possible terms" of Brexit.
She also noted the next Tory leadership must reunite the party and the country.
"With the Labour Party tearing itself to pieces, and divisive nationalists in Scotland and Wales, it is the patriotic duty of the Conservative Party to unite and govern in the best interests of the whole country," May said.
From her point of view Great Britain needs a positive vision for the future – "a vision of a country that works not for a privileged few but for everyone, regardless of who they are and regardless of where they're from."
Acting Prime Minister David Cameron announced his resignation after 51.9 percent of UK voters, or 17.4 million people, supported the country's leaving the European Union during the referendum held on June 23.
According to the poll conducted on June 26-27 by the YouGov, 19 percent of UK citizens called May "the best new prime minister and leader of the Conservative party." May's main opponent Boris Johnson gained support of 18 percent of respondents.