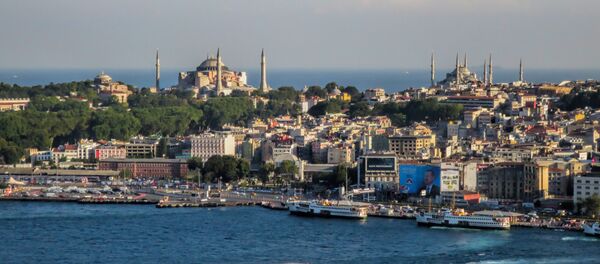 ANKARA (Sputnik) – The uncorroborated identities of the two passport-holders were said to be Rakim Bulgarov and Vadim Osmanov, according to Dogan.
At least 44 people died, including 19 foreigners, and 239 were wounded in coordinated bombings and shootings at Istanbul's Ataturk Airport late Tuesday. Turkish Prime Minister Binali Yildirim said preliminary evidence suggested Daesh's involvement.
Earlier reports said Kyrgyz, Uzbek and Dagestani nationals carried out the suicide bombings at the airport.