MOSCOW (Sputnik) — Earlier in the day, IAAF's Doping Review Board unanimously accepted Stepanova's request to compete as an independent neutral athlete, concluding that the runner had made a "truly exceptional contribution to the protection and promotion of clean athletes, fair play and the integrity and authenticity of the sport."
"Stepanova's admission is a very interesting scenario. Hundreds of Russian athletes will not participate and she will participate? Is it a model behavior? Is she such a big hero? Maybe she must be given an Olympic medal straight away? I believe that Stepanova's admission is not just wrong but quite a paradoxical and unfair decision," Balakhnichev told R-Sport.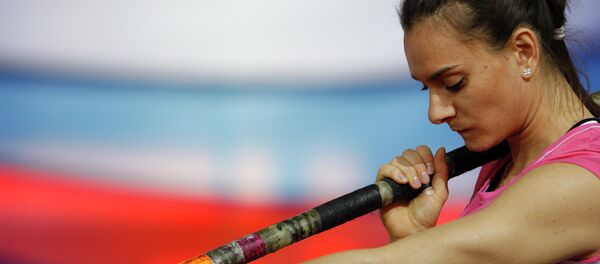 Russian runner Stepanova revealed information about alleged doping abuse and corruption in Russian sports in the German television broadcaster ARD's film titled "The Doping Secret: How Russia Creates Champions," released in December 2014. Stepanova and her husband have left Russia and sought political asylum in Canada.
In November 2015, the WADA Independent Commission presented a report accusing Russia of numerous breaches of global anti-doping regulations and recommended the country be banned from international athletics competitions. Subsequently, the IAAF temporary suspended the Russian Athletic Federation's membership of the association.