MOSCOW (Sputnik) — In March, the Campaign Against Arms Trade group challenged the UK secretary of state for Business, Innovation and Skills' decision about the continuation of issuing licenses for arms exports to Saudi Arabia.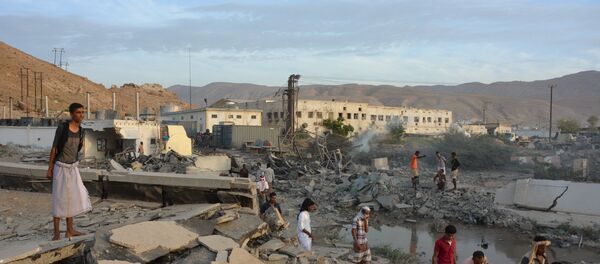 The High Court voted in favor of a judicial review into London's arms sales to Riyadh to check their adherence to both UK and EU trade regulations, The Guardian reported Thursday.
The hearings on the issue would go ahead by February 1, 2017, the newspaper added.
In November 2015, Amnesty International said that civilian infrastructure in Yemen was destroyed by the Saudi-led coalition using a UK-made cruise missile. Later in the month, The Independent reported that the UK government could be prosecuted for war crimes after more evidence emerged of the use of UK weapons sold to Saudi Arabia against civilian targets in Yemen.
In March, the UK Parliament's Committees on Arms Export Controls announced that they would carry their own investigation into the use of UK arms in Yemen, as a Saudi-led coalition of Sunni Arab states had been carrying airstrikes against the Houthi rebels in that country.