TBILISI (Sputnik) — On Tuesday evening, three suicide blasts rocked the Istanbul's Ataturk International Airport, leaving 44 people dead and more than 200 injured. Turkish media citing sources in the prosecutor's office reported that the terrorist act was masterminded by Russian citizen of Chechen origin Ahmed Chatayev who was long wanted by the Russian authorities for terrorism-related offenses but has escaped to Europe and avoided extradition to Russia after being granted political asylum.
"Everyone is currently expressing condolences to Turkey for the terrorist attack that occurred, and that is duly. We also sympathize as what happened was terrible. But let's look at what is objectively happening… Russia has been requesting extradition of the terrorist attack organizer for some 13 years. We had all the opportunities to prevent the terrorist attack in Istanbul. The only thing needed was to cooperate," Kovalev said.
According to Kovalev, Chatayev received political asylum in Austria after claiming that he had lost an arm as a result of torture in Russian camps. Kovalev also said that Chatayev was detained with arms on the Ukrainian territory but was found not guilty and was handed over to Georgia.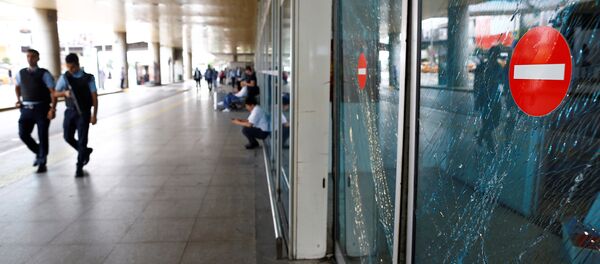 Chatayev's involvement in the terrorist attack in Istanbul has not been officially confirmed yet.
Earlier in the day, the Russian Interior Ministry said that Chatayev lived in Georgia and received country's citizenship, after which he left for Syria in 2015.
On January 29, Russia's National Anti-Terrorist Committee reported that a Daesh (banned in Russia) cell under the leadership of a Chechen national, Ahmed Chatayev, was plotting terrorist attacks in Russia and Europe.