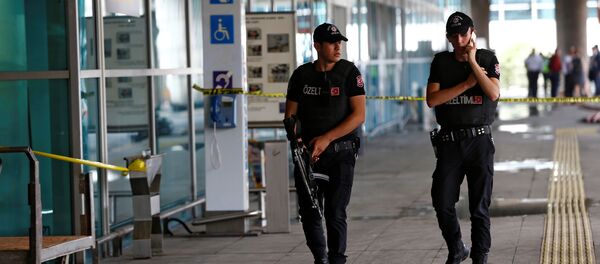 London Heathrow, LAX and New York's JFK are said to be targeted by Daesh in the upcoming days, SITE Intelligence group, a non-governmental organization specialized in tracking jihadi networks' activities revealed, citing a pro-Daesh twitter account.
According to the account, jihadists may either mount an explosive device in one of the three airports or directly attack planes en route from the United Kingdom to the United States.
The threat comes amid the preparations to July Fourth weekend in the US, considered to be one of the busiest periods for American airports during a year. This year authorities expect that up to 43 million of Americans will be traveling across the country, most of which by plane.
US authorities refuted the report as non-credible, saying there are no grounds to consider the Twitter post as an "executable plan" of terrorists.
Earlier, the FBI said they had no information about possible terror attacks against the US during the upcoming holiday, but called on the public to remain vigilant.
"The FBI asks members of the public to maintain awareness of their surroundings and to report any suspicious activity to law enforcement," the agency stated on Thursday.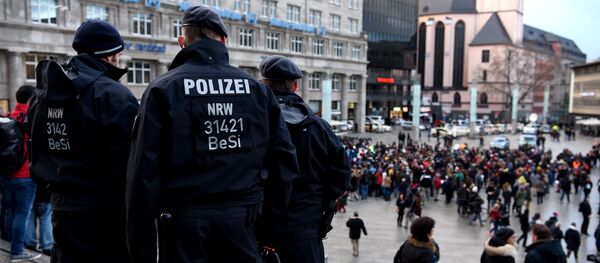 In Britain, law enforcement is taking enhanced security measures on aviation transport, working "closely with our international partners to mitigate risks," Transport minister Tariq Ahmad said.
"We will continue to take all steps necessary to keep the public safe, but for security reasons we do not comment in detail on specific measures or operational matters."
Brian Levin of the Centre for the Study of Hate and Extremism at California State University labeled the threat as propaganda aimed at frightening people: "This kind of chatter isn't unusual around 4 July and other big holidays," he told LA Times.
On July 1, Daesh, which is banned in number of countries including Russia, has claimed to have conducted attack on restaurant in Dhaka, Bangladesh, eventually killing 22 people.