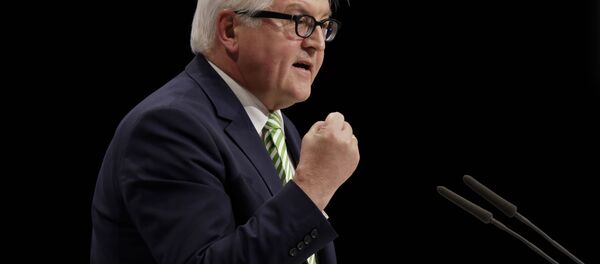 The Prime Minister said in an interview with German media that he doesn't think NATO is "saber rattling".
"Russia is the one doing that close to NATO borders" He told Funke media group, adding that "A door to NATO should stay open for Ukraine."
Groysman's position echoes German Finance Minister Wolfgang Schauble's infamous criticism of Berlin's policy towards Russia. According to Schauble, even the signals of de-escalating tensions should include elements of intimidation when it comes to dealing with Moscow.
Schauble's remarks made in response to German Minister of Foreign Affairs Frank-Walter Steinmeier's rebuke of NATO's aggressive build-up on Russia's border eleicited an immediate firestorm.
The Foreign Minister blasted NATO manuevers in Eastern Europe as predicated upon an imaginary threat decrying it as unnecessary "saber rattling and war mongering." Schauble countered calling Steinmeier's denunciation of the Cold War-style provocation a "rhetorical blunder."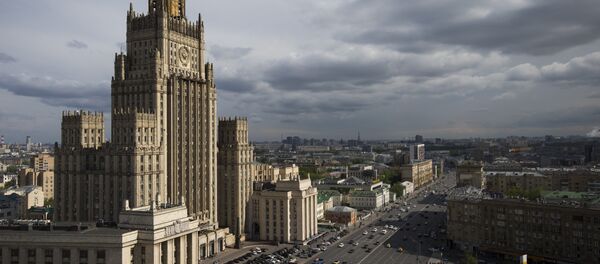 This position was shared by leading members of Germany's ruling Christian Democratic Union (CDU) party including foreign affairs expert Norbert Rottgen who called the accusations "an outrageous reproach."
Nonetheless, the militaristic views of Wolfgang Schauble remain out of vogue amongst Berlin's foreign policy establishment with the Western media interpreting Steinmeier's criticism of NATO policy to be a direct reflection of the opinions of German Chancellor Angela Merkel.
"Steinmeier is a cautious politician, and it is unlikely that he uttered those words without at least tacit support from Chancellor Angela Merkel. Which suggests that between the European members of NATO there is sharp disagreement about how to handle Russia" the Guardian wrote.
Although the body politic of Germany continues to be resistent to Schauber's virulent strand of Russophobia, the near recitation of the war hawk's position by Ukraine's Prime Minister signals growing trouble for Moscow's relations with Europe and raises the specter of increased NATO hostility in the months to come.