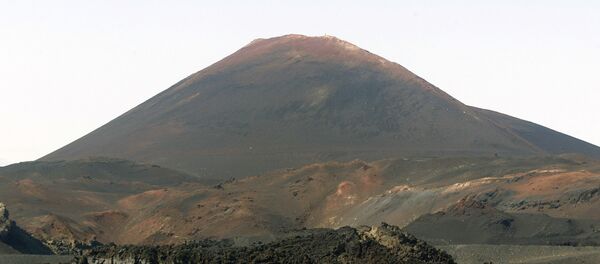 By beating England 2-1 and knocking them out of the 2016 Euro finals, Iceland literally skyrocketed to international fame, according to
the website bigpicture.ru
, which mentioned a whole array of unique facts about this this small and remote country in northern Europe.
Thanks to the 2016 UEFA European Championship, the whole world has become obsessed with Iceland despite ever being likely to visit the country, the bigpicture.ru said.
Here are several facts that add significantly to Iceland's uniqueness.
A total of 410,000 people are signed up to the Instagram account of Icelandic pop diva Bjork, while the country's population stands at only 330,000 people.
Notably, Icelanders are believed to get acquainted and communicate only in their country's natural hot springs.
Iceland has no permanent army and according to Forbes, it is the most peace-loving country in the world.
Interestingly, there are no mosquitoes in Iceland where they just do not exist, according to the bigpicture.ru.
Iceland's bitter cold is a myth given that the average winter temperature does not fall below minus 4 degrees Celsius.
There are no train spotters in Iceland, because there are no railways there.
Currently, there are currently no McDonald's restaurants in Iceland, and the last one that was there closed down in 2009 amid the world economic crisis.
Beer was considered an illegal drink in Iceland until March 1989, in line with Prohibition that went into effect in the country in 1915.
Strip clubs in Iceland have been banned since 2010, according to the bigpicture.ru, which also mentioned Icelandic police officers carrying no weapons because the country's crime level actually amount to zero.
Another interesting fact is that the Icelandic football head coach Heimir Hallgrimsson also works as a part-time dentist.
Meanwhile, in the run-up to Iceland's encounter with France, many still marvel over Iceland's players and fans amazing joint celebration of their win over England, something  very few football teams can boast of.