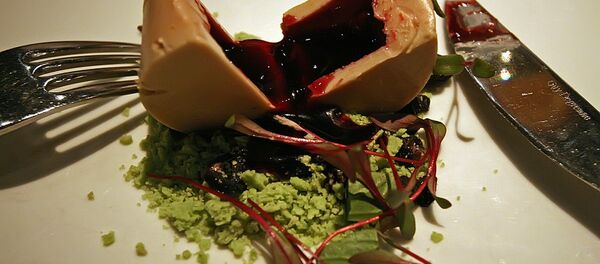 France has boosted its ecological credentials with a recent ban on plastic grocery bags, which came into effect on July 1.
However, shops will still be allowed to sell shopping bags to customers that are thicker than 50 micrometers, on the basis that they are reusable.
The ban on common grocery bags will be followed by a ban on small plastic bags used for fruit and vegetables, or meat and fish, which will go into force on January 1, 2017.
According to the French government, five billion plastic bags are given out at checkout counters in France each year, and 12 billion are used to wrap fruit and vegetables.
The ban came into force just in time for International Plastic Bag Free Day on July 3. 
​Nordic Eco-Warriors
The government hopes that the new law will put France on a par with more environmentally friendly countries like Denmark and Finland, where inhabitants only use an average of four plastic bags per year.
​​Citizens of these Nordic countries are way ahead of the average European, who uses 198 plastic bags per year.
France is not the first EU country to ban plastic bags, since Italy banned the sale of non-biodegradable plastic bags in 2013. 
In April 2015 the EU Parliament ruled that member states must reduce plastic bag use by 80 percent by 2025. 
​While some countries like France have opted for a ban, others like Ireland and the UK have introduced plastic bag charges in an effort to minimize their use.
It is estimated that 100 billion plastic grocery bags are used across Europe per year, with 8 billion ending up as litter.
Environmental Danger
Depending on the type of plastic, these bags have been estimated to take between 100 and 500 years to decompose in the environment, where they pose a great risk to wildlife.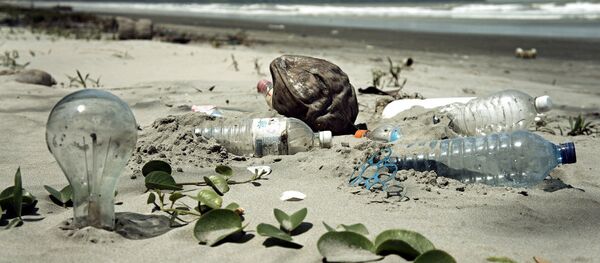 According to a study published in the peer-reviewed journal
PLOS ONE
in December 2014, there are a minimum of 5.25 trillion pieces of plastic debris in the world's oceans. 
Because plastic takes so long to decompose, much longer than an animal does, one piece can kill several living creatures.
In September, 2015 Australian scientists estimated that as many as nine in ten seabirds have plastic in their gut, and that increasing rates of ingestion mean that this figure will reach 99 percent of all species by 2050 unless there is more effective waste management.