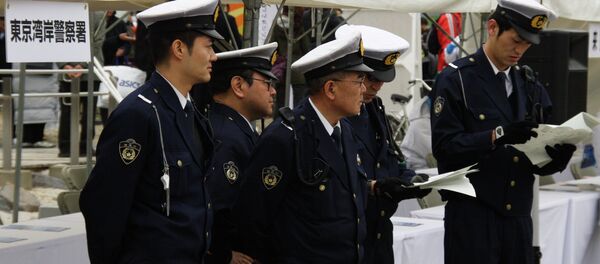 According to
Kyodo news agency
, the revised agreement will be announced on Tuesday by Japanese Foreign Minister Fumio Kishida, Defense Minister Gen Nakatani, US Ambassador in Tokyo Caroline Kennedy and Lt. Gen. John Dolan, the commander of the US military in Japan.
The agreement, signed in 1960, came under review following an incident when former US Marine Kenneth Franklin was arrested in late May on suspicion of stabbing and strangling a 20-year-old Japanese woman near US Kadena Air Base in Okinawa. The woman, Rina Shimabukuro, disappeared on April 28 and was later found dead in a forest. Franklin has reportedly admitted to raping her and committing the murder.
In early June, the US military command also temporarily banned alcohol consumption and restricted movement of the personnel throughout Japan after a series of alcohol-related incidents involving US troops. Later, the command eased these restrictions.
Okinawa is home to a large US military presence and there have been mass protests over the years by the island's inhabitants over incidents involving US personnel stationed there. Local authorities have repeatedly called for the revision of the Status of Forces Agreement.