MOSCOW (Sputnik) — Last month, the National Union of Teachers (NUT) voted overwhelmingly in favor of industrial action.
​Teachers are demanding funding of schools and education be increased, the terms and conditions in all types of schools be guaranteed and the resumption of negotiations on teacher contracts to allow workload issues to be addressed.
UK school-teachers are striking again today. Shocked…. Shocked, I say…. They hardly ever strike. It must be something terribly serious.

— Nigel Gourlay (@WeirdWeb) 5 July 2016
​"The problems facing education, however, are too great to be ignored and we know many parents share our concerns… Class sizes are going up, we are being told of schools where there will be classes of 35 in September. Art, dance and drama teachers are being made redundant or not being replaced when they leave, individual attention for children is going down… This is all happening because the government is not allowing school budgets to keep pace with inflation. They are freezing the cash per pupil they give to schools," NUT acting leader Kevin Courtney told the BBC.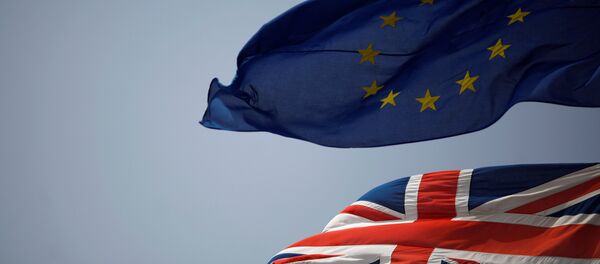 According to Education Secretary Nicky Morgan, as quoted by the broadcaster, the strike is unnecessary and harmful, primarily for the education process itself and the reputation of professional teachers and institutions. She called on the strikers to negotiate.
Earlier this year, UK teachers addressed Morgan asking for discussions to help resolve the issue, as well as to explain the necessity of the proposed educational reforms, in particular, to put thousands of schools under the control of academy trusts.
Massive support & love to all #teachers out there today fighting for their profession & the future of education. #nutstrike

— Anthony Howe (@anthphowe) 5 July 2016
​Morgan in turn said the teachers' unions were painting it black, and added that the UK educational system had changed for the better in the last five years.