MOSCOW (Sputnik) — The share of losses not attributable to Russia's retaliatory import restrictions amounted to 82.2 percent, the report said, noting that an important role in incurring the losses was played by financial service restrictions.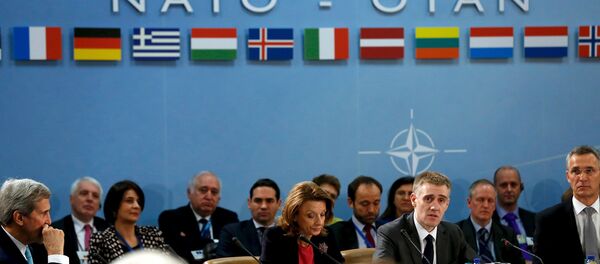 The European Union bore the brunt of the losses, accounting for nearly 77 percent of all trade losses, the institute said.
"We estimate this loss at US\$60.2 billion from 2014 until mid-2015. Interestingly, we find that the bulk of the impact stems from products that are not directly targeted by Russian retaliations," CEPII said in the Collateral Damage: The impact of the Russia sanctions on sanctioning countries' exports report published on Tuesday.
In 2014, relations between Russia and the West deteriorated amid the crisis in Ukraine. Brussels, Washington and their allies have introduced several rounds of anti-Russia sanctions since the reunification of Crimea with Russia, accusing Moscow of meddling in the Ukrainian conflict. The first two rounds of sanctions targeted individuals, while the third round of sanctions imposed a number of restrictions on economic cooperation between Russian and Western companies, chiefly in the financial and energy sectors.
Russia has repeatedly refuted the allegations, warning that the Western sanctions are counterproductive and undermine global stability. In response to the restrictive measures, Russia has imposed a food embargo on some products originating in countries that have targeted it with sanctions.