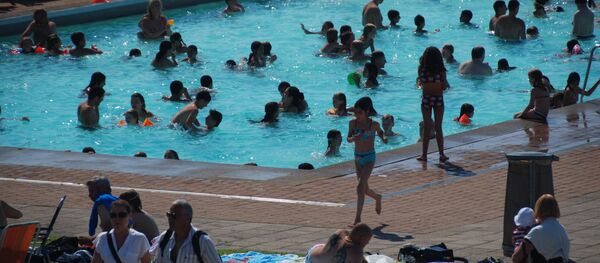 Visitors to Madrid's swimming pools will be allowed to bathe there naked after the city administration decided to allow a "Swimsuit Optional Day" this summer, Spanish newspaper
El Pais reported
on Wednesday.
The city's ministry for sport made the decision after a request from the Association for the Development of Naturism (ADN). Municipal swimming pools are free to decide if they want to be a part of the action, though one has already announced it will refuse permission for naked visitors. 
AND President Ismael Rodrigo told El Pais that his organization took the initiative after the success of a couple of previous naturist days, held at individual pools in Madrid.
Rodrigo said that the day of nudity, which is likely to take place on the third Sunday of July, has a political aspect.
"On this day we want to transmit our Spanish, Christian values," he told El Pais.
"There is nothing criminal about the body, and the best way of showing that is not to use clothes when they are not necessary."
"At the pool, they are not necessary, on the contrary, swimming costumes are a nuisance when they get wet. It is a custom that is based on prejudice," Rodrigo said.