WASHINGTON (Sputnik) — Earlier in the day, the UK government released a long-awaited report by Sir John Chilcot devoted to the UK role in the 2003 Iraq War. The inquiry came to the conclusion that the UK government under then-Prime Minister Tony Blair's leadership made a mistake by invading Iraq. According to the report, the decision to join the war was taken on the basis of flawed intelligence data and assessments.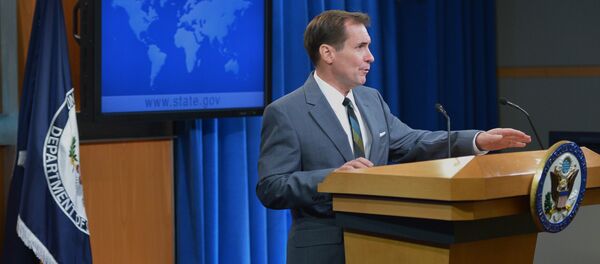 "We are not going to go through it. We are not going to examine it. We are not going to try to do an analysis of it," Kirby stated. "We are not interested in relitigating decisions that led to the Iraq war in 2003."
When asked if the report could be helpful for US policymakers, Kirby said, "We are not going to make judgement one way or the other about this report."
The United Kingdom was part of a US-led coalition, which also included Australia and Poland, that invaded Iraq in 2003, without a UN mandate, after accusing then Iraqi leader Saddam Hussein of possessing weapons of mass destruction, which were never found.