On July 12, the International Tribunal for the Law of the Sea will decide on a case brought by the Philippines that challenges the legitimacy of Beijing's land reclamation projects in the South China Sea. On Wednesday, Chinese Foreign Minister Wang Yi indicated China's frustrations with the process.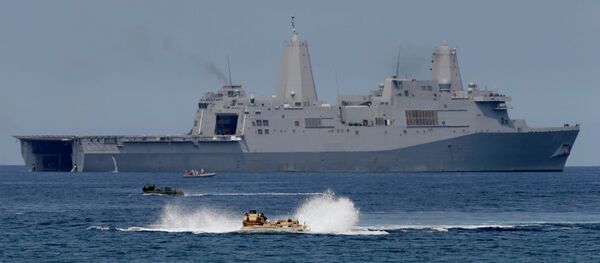 "The arbitral tribunal which clearly has been expanding and over-stretching its jurisdiction beyond the limit has no jurisdiction at all [over the South China Sea disputes]," Wang said, according to Xinhua News Agency.
"Any award it makes in disregard of the laws and facts is naturally not legally binding."
The question for military experts in the United States is how Beijing will react if the tribunal rules in Manila's favor.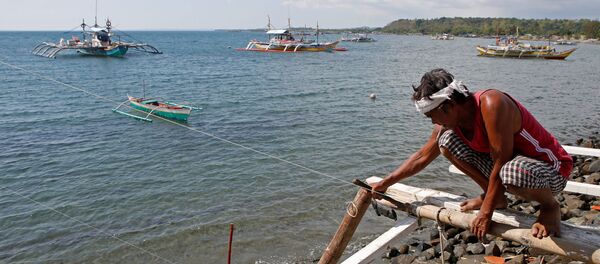 Robert Haddick, a contractor with US Special Operations Command, has documented 12 increasingly-severe response options at China's disposal.
The first four involve Beijing issuing a statement condemning the ruling and expanding military exercises in the region. Further possibilities include the government boosting its military presence in the South China Sea and installing new missile systems on the disputed islands.
Options eight and above, however, offer serious signs of escalating tensions.
"8. An ADIZ [air identification defense zone] is declared with a detailed explanation of how it will be enforced.
9. Dredging and island-building takes place at Scarborough Shoal.
10. Permanent installations of HQ-9 SAMs and ASCMs are set up in the Spratly Islands.
11. A naval exercises kicks off in the Spratly Islands that includes live missile shots from ships and the Hainan island.
12. Live-fire tests of DF-21D anti-ship ballistic missiles take place against underway target ships in the Philippine Sea."
If any of the above actions are taken, it could be a sign of China's confidence in its military dominance.
"I say this because I have read that the US government has privately warned Beijing that number nine and maybe number eight would lead to unspecified US responses," Haddick said, according to Defense News.
James Holmes, co-author of "Red Star over the Pacific: China's Rise and the Challenge to US Maritime Strategy," suggests that Beijing cannot allow a tribunal heavily influenced by Washington to strip away its territorial claims.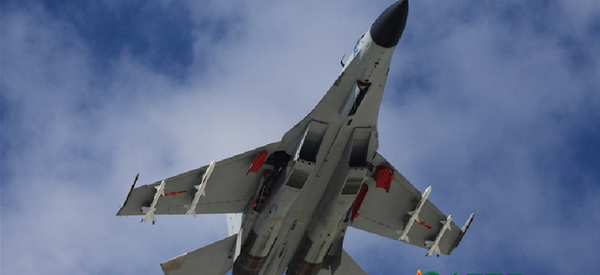 "Beijing has repeatedly gone on the record saying all of this has belonged to China since time immemorial…[and] can hardly back down from such public commitments now, lest it make itself look weak and vacillating," he said, according to Defense News.
A highly-disputed region through which nearly $5 trillion in international trade passes annually, most of the South China Sea is claimed by China, though there are overlapping claims by the Philippines, Taiwan, Brunei, Malaysia, and Vietnam.
The United States and its Pacific allies have continuously accused China of attempting to establish an air defense zone with its construction of artificial islands in area. China maintains that it has every right to build within its own territory and that the islands will be used primarily for civilian purposes.