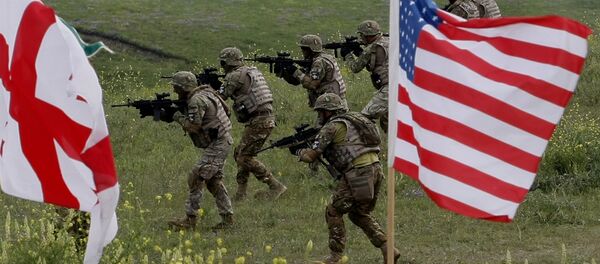 WASHINGTON (Sputnik) — The state secretary pledged US support for a transparent political process in Georgia, according to the release.
"Secretary Kerry met this morning with the leadership of Georgia's opposition parties and the Speaker of Parliament to hear their priorities for Georgia in advance of October's parliamentary elections," Toner stated.
On Wednesday, the United States and Georgia have signed a memorandum on deepening the defense and security cooperation.