WASHINGTON (Sputnik) — On Wednesday, the Kremlin's press service said Putin and President Barack Obama reaffirmed their readiness to increase military cooperation in Syria and to resurrect UN-mediated negotiations between the Syrian government and opposition representatives.
"President Putin could help the United States find a face-saving way out of its disastrous interventions in Syria," Sydney University professor Tim Anderson told Sputnik.
Anderson, author of "The Dirty War on Syria," noted that the Russian president might be able to persuade the "mastermind of the war" in Washington to retreat from its ambitious in the region.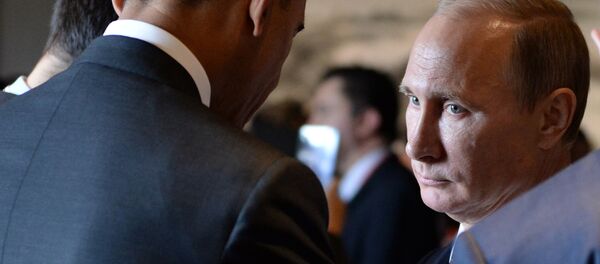 Any US president, Anderson lamented, will be challenged to do this because Washington persists in believing the delusion that it is a so-called "exceptional" nation because it aided in the collapse of the Soviet Union.
The United States often has trouble with normal international relations, which suggests the sovereign equality of nations, Anderson argued.
Moscow has long argued that the United States is violating international law by conducting operations within Syria's sovereign borders without the permission of President Bashar Assad's government.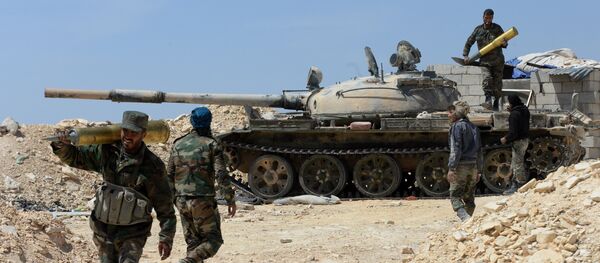 "On the other hand, they [United States] cannot openly repudiate international law and standard diplomatic principles," Anderson added.
Johns Hopkins University Professor and military historian Michael Vlahos told Sputnik that coordination vis-a-vis Syria combined with the repercussions of the United Kingdom's decision to exit the European Union, also known as Brexit, could defuse tensions between Moscow and Washington.
Russian cooperation with the United States, but also with its European partners, might change the Cold War-like mindset that has plagued US-Russian relations in recent years.
"I hope [cooperation] takes us away from the hitherto ironclad 'us-vs-them' conflict of yore," Vlahos suggested.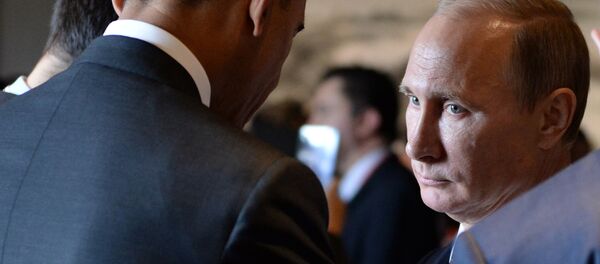 The Kremlin's press service also reported on Wednesday that Putin called on Obama to facilitate the speedy division between the moderate Syrian opposition and al-Nusra Front terrorist group.
On Tuesday, US Department of Defense spokesperson Peter Cook said in a briefing that the United States is ready to cooperate with Russia in areas where the interests of the two countries intersect.
On July 4, Putin told Obama in a telegram that US-Russian cooperation could help solve the world's problems and expressed confidence in restoring constructive dialogue.