According to the president, the nature of the US military activities has substantially changed since the end of George W. Bush presidency. After Obama took office, US operations in Iraq and Afghanistan have shifted from combat to training local forces in their fight against terrorist groups.
"Our military operations today in Iraq and Afghanistan are fundamentally different than the wars that we were engaged in when I came into office," the Noble Peace Prize laureate noted, adding that he has been working on a creating a structure that emphasized partnerships with the world's great powers.
"The good news is that there are fewer wars between states than ever before." He stressed. "And almost no wars between great powers.  And that's a great legacy of leaders in the United States and Europe and Asia, after the Cold War — or after the end of World War II that built this international architecture."
In 2009 Barack Obama was awarded with Nobel Peace Prize "for his extraordinary efforts to strengthen international diplomacy and cooperation between peoples", in large part due to his pledges to wind down US operations in Iraq and Afghanistan and to pursue constructive relations with Russia.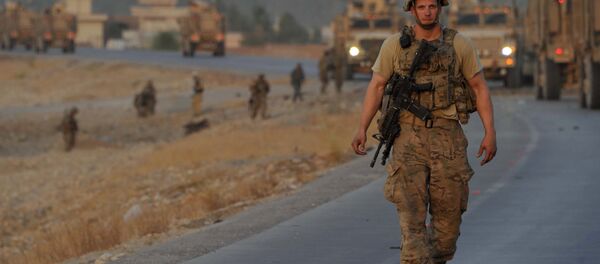 In the last year of Obama's presidency, the United States is far from the finish line of exiting a nearly decade and a half conflict in the Middle East or reestablishing positive relations with Moscow.
In June 2016 NATO agreed to extend its mission in Afghanistan, maintaining a stable military presence there and reiterating its funding pledge for Afghan security forces to 2020. The commitment was bolstered by President Barack Obama's decision to alter the Afghanistan exit plan to keep 8,400 US troops in the Middle East country.
On Friday NATO leaders announced plans to beef up forces in eastern European countries bordering Russia, with America taking the lead. Officials called stationing of 1,000 American troops in Poland, with complementary numbers from allies in three Baltic states, the largest deployment of military personnel by the alliance since the end of the Cold War. Some regard the move as a preparation for a hot war with Russia.
"All the rhetoric in Warsaw just yells of a desire almost to declare war on Russia." Former Soviet President Mikhail Gorbachev told reporters. "They only talk about defense, but actually are preparing for offensive operations."
Fewer wars between states is good news indeed, yet Mr. Obama's presidency remains marked with two full terms with the nation at war and escalated tensions with Russia.