According to the expert, NATO initially was a defensive alliance of democratic states.
"And then the NATO-Russia Council was used as a cover and a means to legalize NATO enlargement. When we really needed it [the alliance] — in 2008 and 2014 — it was not there," Karaganov told der Spiegel.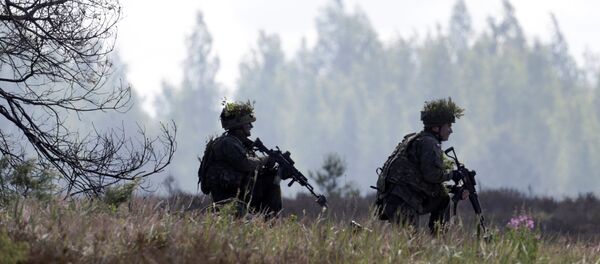 The political expert referred to the 2008 conflict when Georgia launched a military offensive against the breakaway republics Abkhazia and South Ossetia which declared their independence from Georgia in the early 1990s. In 2014, there was the Ukrainian conflict and the poor security situation with the Russian population in Crimea, when ethnic Russians on the peninsula faced serious threats from neo-Nazi groups.
Instead of taking part in the resolution of the crisis, NATO has started to build up its military presence in Europe, especially in Eastern European countries neighboring Russia, using Moscow's alleged interference in the Ukrainian conflict as a pretext. Moscow has repeatedly denied the claims and warned NATO that the military buildup on Russia's borders is provocative and threatens the existing strategic balance of power.
In an interview with Russian media, Karaganov also said that the upcoming meeting of representatives of Russia and NATO will only have a symbolic value.
"The Alliance is not ready for normalization of relations and I believe that the most that can be achieved, it is a small step toward the visibility of normal relations," Karaganov said.
The next NATO-Russia Council meeting at the ambassadorial level is scheduled for July 13. However, the analyst is skeptical about the efficiency of the dialogue between Moscow and the alliance in this format.
"NATO-Russia Council has proven to be counterproductive," he said.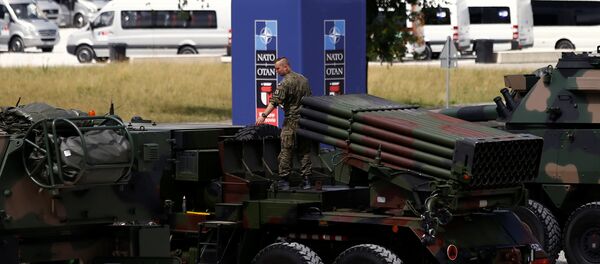 The political adviser also accused NATO of creating tensions with Moscow. In his opinion, NATO's expansion to the east is viewed by the Russian side as betrayal and a provocation.
NATO military activities were also criticized by other experts and politicians, including European ones. For instance, German Foreign Minister Frank Walter-Steinmeier slammed NATO's "saber-rattling" near Russian borders, saying that it could lead to the destabilization of the security situation in Europe.