KOROLYOV (Sputnik) – The docking was carried out in automatic mode, a spokesperson for Roscosmos told RIA Novosti.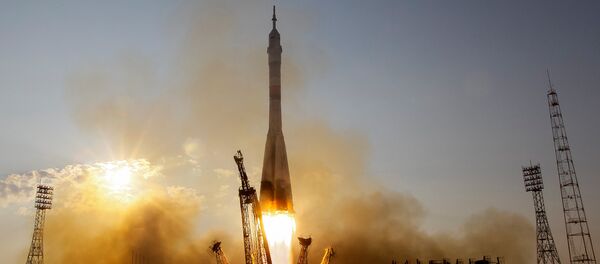 Russian cosmonaut Anatoly Ivanishin, NASA astronaut Kathleen Rubins and Japanese astronaut Takuya Onishi joined the current 48th ISS Expedition of Russian cosmonauts Oleg Skripochka, Aleksey Ovchinin and NASA astronaut Jeffrey Williams.
Soyuz-MS was launched aboard the Soyuz-FG launch vehicle from the Baikonur Cosmodrome on July 7.
Manufactured by the S.P. Korolev Rocket and Space Corporation Energia, Soyuz-MS is equipped with the advanced navigation and motion control systems, as well as an improved power supply system.