According to the publication, this year's meeting had nothing in common with collective defense.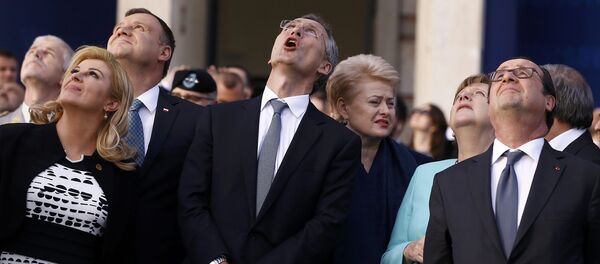 The upcoming deployment of four additional battalions to Poland and the Baltics is not actually aimed to "frighten" Russia. It is possible that with this move is "cheap reassurance for the people in NATO countries bordering Russia who may have been worried by recent NATO scare mongering about Russian rearmament," analysts Harvey Sapolsky and Elizabeth Barnes wrote for
The National Interest
.
However, if the alliance was really interested in maintaining stability in the Baltics instead of deployment of troops NATO should focus on strengthening local political systems, and especially their fair treatment and effective integration of Russian speaking minorities, the authors suggested.
NATO does not have such plans since the alliance is no longer a mechanism of collective defense and global stability.
According to the article, NATO allows the United States to "be in charge of European security." All other tasks and goals including those discussed in Warsaw are to "distract attention from this reality."
NATO battalions in Poland and the Baltics would not be capable to stand against Russian forces. This would require several NATO brigades, military expert Joseph Henrotin said.
"There was an exercise that imitated a Russian invasion of the Baltics. Then, 22 Baltic battalions were defeated by 17 Russian battalions. Four additional NATO battalions won't change the situation. Several brigades would be needed," Henrotin told RTBF broadcaster.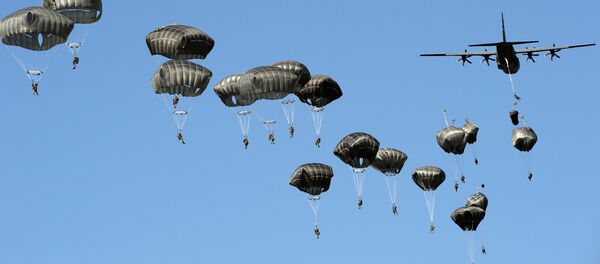 The NATO summit took place in the Polish capital of Warsaw on July 8-9. The alliance has agreed to deploy four battalions to Latvia, Lithuania, Estonia and Poland. Member countries also decided to launch a European missile defense shield and bolster their presence in the Black Sea.
In turn, Russian has repeatedly said Moscow would deliver an adequate response to the NATO expansion near its borders. In particular, in May, Defense Minister Sergei Shoigu announced creation of new divisions, including in the Western and Southern Military Districts.