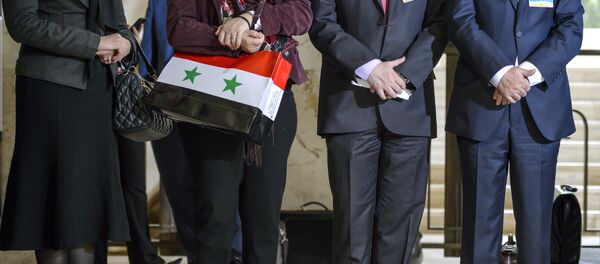 Ankara will not change its stance that after a transitional period Assad must go, sources in the Turkish Foreign Minister
told
the newspaper.
However, Turkey may approve of him remaining in power for a transitional period of up to six months if Russia and the United States approve the decision.
According to the sources, this reassessment of the situation by Turkey may stem from the "Kurdish threat" and the damage "Syria has inflicted on Turkey's interests over the last five years."
After normalization between Ankara and Moscow began many analysts assumed that Ankara may be ready to contribute to finding a solution to the Syrian crisis.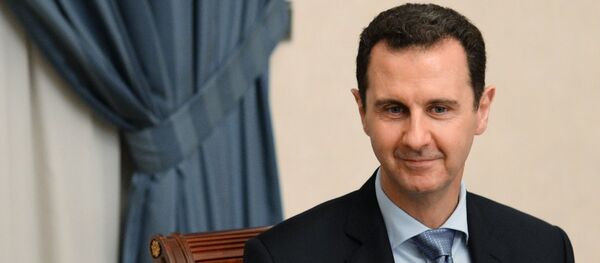 In particular, Turkish Foreign Minister Mevlut Cavusoglu confirmed that Ankara would take efforts to reach a compromise with Moscow over the Syrian crisis settlement.
"Even when we had different points of view in solving the Syrian issue, we did not interrupt dialogue and made efforts to bring closer our positions," the minister said in late-June.
Turkish journalist Murat Yetkin suggests that "due to the fact that Erdogan has proposed working together with Putin on 'regional crises and terrorism,' Syria might… come into picture" following the Russo-Turkish thaw.
"Erdogan and the Justice and Development Party (AKP) government seem to be trying to recover from the diplomatic regression in recent years, which has resulted in Turkey losing friends in the neighborhood," Yetkin wrote in an article for the Hurriyet Daily News.
Moreover, in June, the Algerian newspaper Al Watan reported that Ankara and Damascus have been in contact mediated by the Algerian government.
Then, Turkish military's former intelligence chief Ismail Hakki confirmed to Sputnik Turkey that the government of Syria and Turkey were engaged in dialogue and both sides expressed willingness to negotiate their differences.
"We have been systematically working to normalize relations between Turkey and Syria for a long time, and came up with an initiative to provide the necessary basis for dialogue between the Turkish and Syrian leadership," he said.