BRUSSELS (Sputnik) — The EU Economic and Financial Affairs Council (ECOFIN) could admit that the response of Spain and Portugal made to tackle budget deficit "noneffective" and could launch a penalization process, EU Finance Commissioner Pierre Moscovici said Tuesday.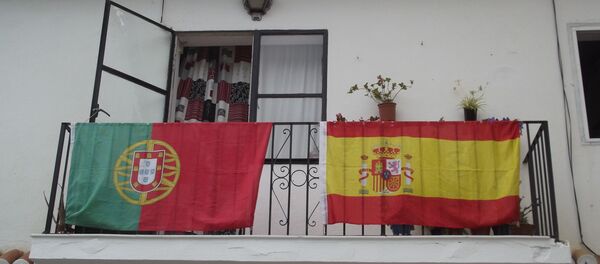 On Thursday, the European Commission declared Spain and Portugal in violation of missing the deadline to correct excessive deficit, risking fines and suspension of funds. On Monday, the Eurogroup, the euro finance zone ministers, agreed that Madrid and Lisbon violated the EU spending rules.
"We are not talking about fines today, we are launching process. The fines are defined by the treaty they can be equal to 0.2, that's the maximum, they can be equal to zero that's the minimum… What is important now is the quality of… the response, which could be given by Spain and Portugal if the Council in a few minutes decides that 'Yes, that was noneffective action,' which is very likely to happen," Moscovici said.
He added that the council's decision could take place in the context of the unanimous decision made by the Eurogroup.
Spain's 5.1-percent of GDP deficit last year fell short of the targeted 4.2 percent, while Portugal missed its 2.5-percent target with a 4.4 percent deficit.