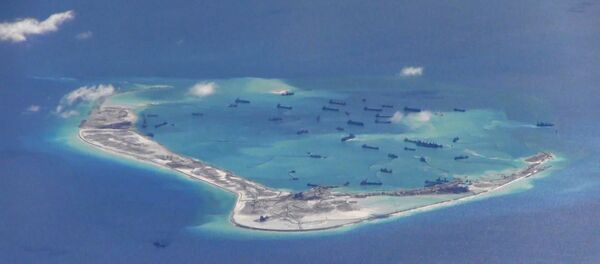 TOKYO (Sputnik) — Japanese Foreign Minister Fumio Kishida expressed hope on Tuesday for the peaceful settlement of South China Sea disputes, following the Hague-based Permanent Court of Arbitration's decision on the disputed territories in the South China Sea.
In January 2013, the Philippines filed a case against China claiming that Beijing had violated the UN Convention on the Law of the Sea by its actions in the South China Sea. Earlier on Tuesday, the Hague-based Permanent Court of Arbitration ruled that China has no legal basis to claim historic rights to South China Sea resources and violated sovereign rights of the Philippines in the country's exclusive economic zone.
"Japan has always insisted on the importance of the rule of law and the use of peaceful means, not the use of force and coercion. The countries concerned should submit to today's decision of the Arbitration Court. Japan hopes that, by complying with that decision of the countries concerned, the conflict over the South China Sea will be peacefully settled," Kishida said.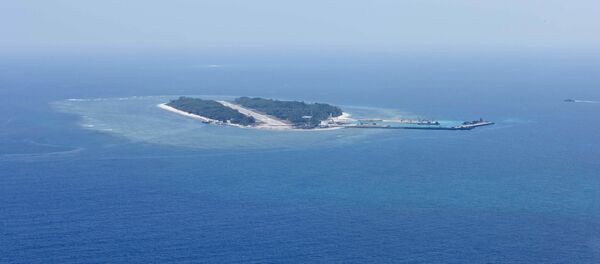 A number of disputed islands, including the Paracel Islands and the Spratly Islands, are located in the South China Sea. Beijing's territorial claims to the Spratly Islands, known as Nansha Islands in China, which are believed to be rich in oil and gas reserves, run against those of the Philippines, Taiwan, Malaysia, Brunei and Vietnam.