MOSCOW (Sputnik) — On Monday, the HNC demanded at a meeting with UN Special Envoy for Syria Staffan de Mistura in Rome that the United Nations adopt a new strategy to advance the peace process in the war-torn country. According to the opposition group's adviser Yahya Aridi, the HNC wants to see the UN having a firmer stance on the Syrian government, as the HNC blames the government for ceasefire violations.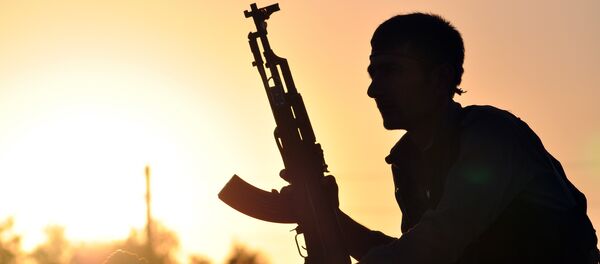 "A change [in a strategy] is indeed necessary, but it is different from what the HNC wants… The HNC is not interested in a solution for all and is a threat for minorities like the Yazidis and Syriac Christians in Syria… So the new strategy should be to invite a full and multi-ethnic delegation from Rojava [Syrian Kurdistan]," Igrek, who heads the Council that represents Yazidis, an ethnically Kurdish religious community targeted by the Islamic State extremists since 2014, said.
So far, representatives of Rojava have not been invited to take part in the rounds of intra-Syrian talks.
"It should be Kurds, Arabs and Syriac Christians from the Self-Administration [Rojava] who should be invited. This will ensure stability in our region," Igrek added.
The recently-started normalization of relations between Russia and Turkey may help to ensure Kurdish participation at the talks "if that means that Turkey will stop blocking the Self-Administration and if Turkey stops firing at Syrian Democratic Forces in Syria," according to Igrek.
A Syrian government delegation, as well as three opposition groups — the Riyadh-formed HNC, the Moscow-Cairo and the Hmeimim groups — have been taking part in the UN-mediated Geneva talks.
The Syrian Kurdish Democratic Union Party claims that its participation in the intra-Syrian talks was blocked by Ankara because of its assumed links to the pro-independence Kurdistan Workers' Party (PKK) militant movement, which is active in southeastern Turkey.
The latest round of intra-Syrian talks took place in Geneva on April 13-27. The HNC walked out of the negotiations, citing the continuous fighting in Syria and the lack of progress on humanitarian issues.