MOSCOW, (Sputnik) — The Russian Foreign Ministry confirmed on Monday that US State Secretary John Kerry will visit Moscow on July 14-15.
​"We are hoping that the visit of US Secretary of State John Kerry to Russia — the fourth since may 2015 — will help improve the atmosphere of Russia-US relations, whose quality significantly influences global stability and ways to resolve a wide range of global problems," the ministry said in a statement.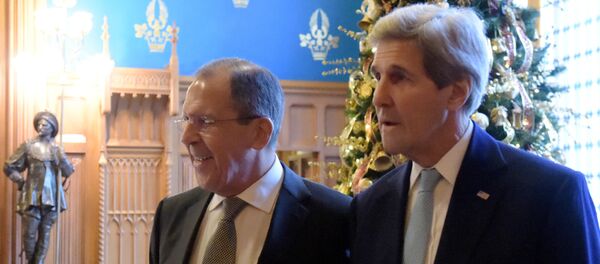 US Department of State announced earlier on Monday that Kerry would visit Moscow on July 14-15 to hold talks on Syria, the
Ukrainian
crisis and the Nagorno-Karabakh conflict with Russian officials.